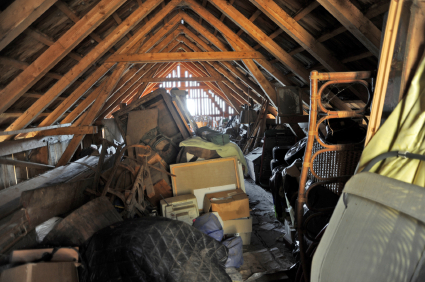 Think of how lovely it would be if all those old appliances, unwanted furniture, and clutter suddenly were to disappear from your property. Your closets, garage, and shed would almost look empty! Well, good news: You can turn this dream into a reality by calling Stamford Maids today.
Our junk hauling business in Albany is ready and able to help out with jobs of all sizes, from removing just a few pieces of furniture to clearing out an entire office building's worth of equipment.
Proudly serving the entire Samford CT area, our hands-on crew is standing by. Call today!
Convenient, Reliable Junk Removal
Folks who skip our professional junk hauling services wind up wasting their whole weekend, straining their backs lifting heavy items, and getting overcharged at the landfill. However, when you put your junk removal project in the hands of Stamford Maids, you'll get stunning results without the sweat, stress, or price tag.
So, book our junk removal services team if you want to avoid:
Attempting to decipher your local dump's procedures and rules.
Paying extra fees. (If you rent a dumpster and do the labor on your own, you could mistakenly overfill your dumpster and end up with overage charges at the landfill.)
Straining or potentially injuring your muscles hauling heavy trash and junk.
Making trip after trip to the dump during your junk haul.
Damaging your personal vehicle as a result of loading your car full of junk.
The junk hauling specialists at Stamford Maids, will show up on time and ready to work so you can enjoy fast results that work within your schedule. Our junk removers are even available to demolish and break apart larger structures, such as playground equipment, sheds, or fences to facilitate the junk hauling process. 
Instantly Enhance Your Property!
Our junk removal service is an excellent way to improve your property's physical appearance, make better use of your space, prepare a property for new owners, and so much more. But no matter why you're hiring us for junk hauling services, you'll be relieved to have us on your side. Our affordable rates, friendly crew, and dedication to all-around customer satisfaction makes our junk hauling business superior to the rest.
Whether you're upgrading the dining room furniture in your restaurant or you just need someone to take away your old washing machine, Stamford Maids, is here to help. We provide hands-on labor for your Stamford-area home or business, and as long as your junk can fit in our truck, we'll take it!
Our junk hauling services include:
Debris removal

Residential

Industrial

Commercial

Retail

Medical facilities

Daycares Schools

Post construction cleanup

Estate cleanouts

Hoarder cleanouts

Commercial junk removal

Yard waste removal

Light demolition

Appliance removal

Electronics removal

Furniture removal

Fire damage clean outs and debris removal

Water damage clean outs and carpet removal
Contact us today for a free estimate. To learn more about the benefits of our junk hauling service and to set up an appointment, call or email Stamford Maids now.