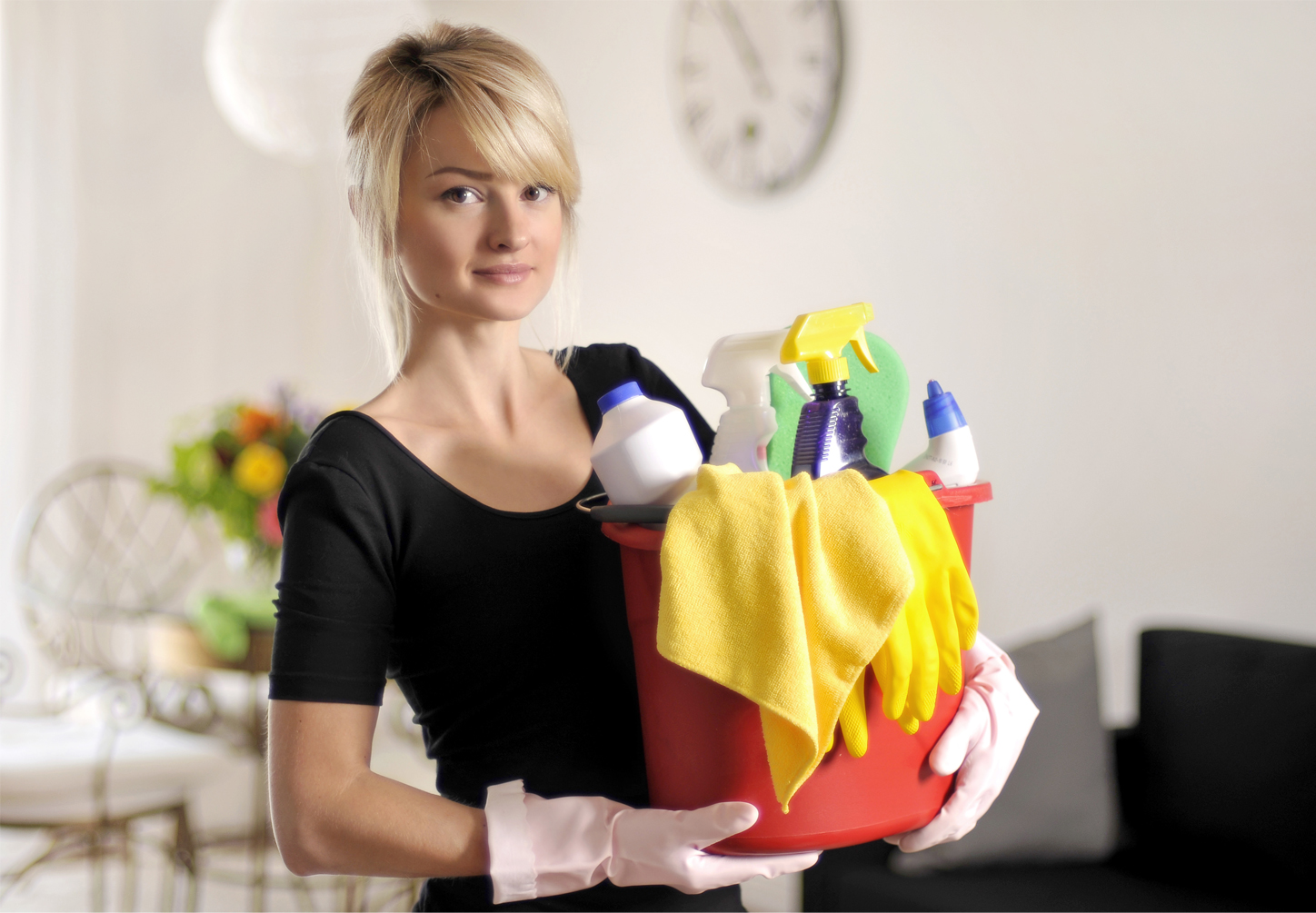 Keeping your home clean can be tough, especially for those who already have to juggle work and family obligations. Fortunately, you can keep your focus on all of the important aspects of your life with maid service from Stamford Maids, LLC. Serving Stamford and the nearby communities, we're the maid service company you can depend on for top-quality service. No matter how untidy your home might be, our cleaning maid service is just what you need. To learn more about our residential maid service, call or email us today!
Comprehensive House Maid Services
If you don't have time to keep your home as tidy as you'd like, that doesn't mean you have to give up and let the dishes and laundry pile up. Instead, you can count on the pros at Stamford Maids, LLC, for professional maid service. We are proud to offer a wide array of maid services, including:
Sweeping
Dusting
Vacuuming floors, hallways, and stairs
Mopping
Kitchen cleaning

Scrubbing counter tops and backsplashes
Washing and dusting cabinets
Cleaning stoves and exhaust fans/hoods
Cleaning the outside surface of appliances
Washing and dusting tables and chairs
Cleaning and emptying trash cans

Bathroom cleaning

Scrubbing and disinfecting toilets, tubs, and showers
Wiping and disinfecting sinks and counter tops
Cleaning vanity tops
Changing and folding towels
Wiping down baseboards and walls
Sanitizing and preventing mildew
Emptying trash cans
Cleaning and dusting light fixtures
Cleaning mirors

Laundry
Room tidying
Bed making
Upholstery vacuuming
Dishwashing
Trash removal
Window cleaning
Air vent cleaning
Plant watering
And MUCH more!
Whether you're looking for weekly maid service or monthly maid service, our seasoned team has what it takes to deliver impeccable results. We can even arrange to pick up your mail and take care of your pets while you are away. If you are looking for a maid cleaning service that will truly go the extra mile to guarantee your satisfaction, then you've found what you are looking for in Stamford Maids, LLC.
Satisfaction Guaranteed!
At Stamford Maids, LLC, we take great pride in offering home maid services that our customers can depend on. That's why we offer customized maid service and a guarantee that you'll be 100% satisfied with the work we complete. Whether you have a small number of tasks for us to complete or you need top-to-bottom service for your entire home, our cleaning maid service is here to meet your needs. We have 25 years of experience as a cleaning maid company under our belts, and we'll use our expertise to ensure that you get first-rate results. Simply put your trust in our cleaning maid professionals, and you'll be able to look forward to a house that sparkles and shines.
When you're looking for a local maid service you can rely on to deliver truly dependable results, you can always count on Stamford Maids, LLC. We're here to provide you with routine maid cleaning service and keep your home spic and span at all times. Pick up the phone today and contact us to discuss your options for home maid services in the Stamford area!