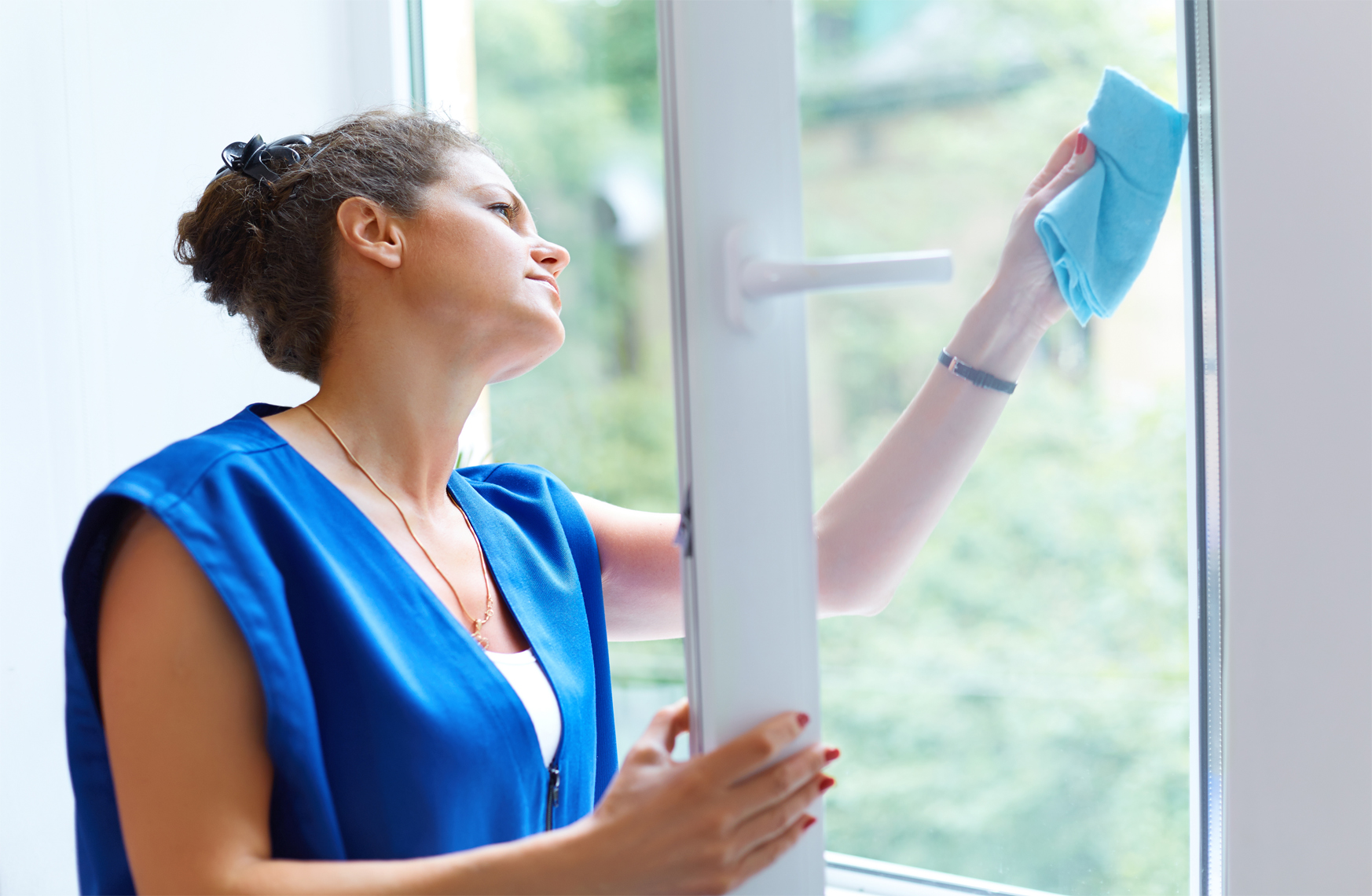 Grimy windows can make your property look like an eyesore. If you want to improve your property's appearance and let more light into your building, you can count on the window cleaning professionals at Stamford Maids, LLC. Serving both home and business owners in the Stamford area, we're here to deliver superior window cleaning service. If you want spotless windows, we're the name to know. Pick up the phone today and contact us to learn more about our residential and commercial window cleaning services!
Stamford Maids, LLC, is proud to offer interior and exterior window cleaning for homes and interior window cleaning for commercial spaces. Our team has ladders and washing equipment that will allow us to clean windows as high as the third floor, so feel free to contact us when you are dealing with hard-to-reach windows. Whether you need window cleaning for a large bay window in your office or cleaning for all the windows in your home, our licensed, bonded, and insured window cleaning professionals are here to meet your needs and ensure that your windows truly sparkle. 
Experienced Window Cleaning Professionals
Window cleaning, whether it's interior or exterior cleaning, can be dangerous, and that's why it's important to leave such a task to the professionals. If you want to ensure that your windows shine, then you need help from our window cleaning business. In the Stamford area, you can depend on the seasoned window cleaners at Stamford Maids, LLC. We have 25 years of experience with residential and commercial window cleaning to rely on, which means you can trust us to deliver results that will leave you with beautiful, streak-free windows. With our help, you'll have perfectly clean, clear windows in no time at all. 
Free Window Cleaning Estimates!
If you need window cleaning for large windows in your home or commercial space, you can count on Stamford Maids, LLC, to provide you with a free estimate for our window cleaning service. With large windows in your building, you may be uncertain about the costs of professional window cleaning, but with our help you'll know the costs upfront before any service is performed.
To get your free estimate for window washing service, call or email Stamford Maids, LLC, today. We're the window cleaning business you can count on to provide fair pricing and impeccable results, so there's no reason to delay!